About us :
A Field that offer- Prestige Power:-
       Throughout the history of mankind, law played the most important part in shaping the world and Society we live in today. A just, peaceful, and cooperative society can only exist if we govern ourselves by the various laws which enact the society. An advocate's profession is unique one as it helps any and all members of the society to secure equitable justice irrespective of their caste, creed, religion, sex or social status. In other sense they help to achieve amicable solutions to the social issues arising out of conflict of law and conflict of interests, commonly shared by the members of the society.
       The legal profession, may it be as an advocate, a legislator or an academic, affects not only an individual but also the administration of justice system as whole. Their role in society is even more important as they are acting as a voice for others. They act as social engineers and reformers, having faced many intellectual challenges.
       The Advocates also act as officers of the courts and are the last refuge for helpless, suffering from injustice in a civilized society. The advocates or the law professionals are considered the guardians of our justice delivery system. A system which keeps the fabric of our society intact.
       The religious metaphor was developed in the context of using quotes as the shrines of Justice and lawyers as the ministers of the courts of justice robbed in the priestly garments of truth, honour and integrity even in a secular contacts the statement still captures the sense of the role of an advocate in the mechanism of administration of Justice in the society.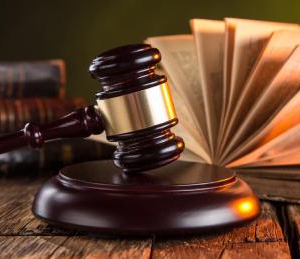 The College has Three Academic Sections:-
         1. Three Years LL.B. Course (CBCS) [Self Finance]
         2. LL.M.– Constitution Law Group (CBCS) [Self Finance]
         3. LL.M. –Criminal Law Group (CBCS) [Self Finance]
Managing Body:-
Anand College of Legal Studies is managed by Shri Ramkrishna Seva Mandal, Anand, a leading Trust of Anand.
Affiliation:-
The College is affiliated to Sardar Patel University, Vallabh Vidhyanagar, Anand.AFFILIATION Letter
Recognition:-
Anand College of Legal Studies is duly recognized by the Bar Council of India, New Delhi, and an apex statutory body to grant the permission for running institutions imparting education in the legal field.